SO excited to share this rustic styled shoot designed by Going Lovely! Our models PJ and Andrew were just married last spring so this shoot doubled as an encore session for them. ;) You may actually recognize these Internet celebrities from Pinterest, tumblr and reddit; this photo from their wedding ceremony has been repinned and reposted all over the place.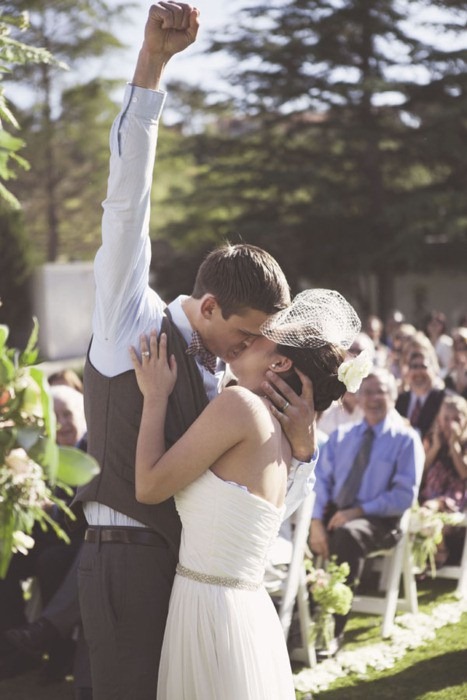 Photo by Emily Blake Photography.
Without further ado, I invite you to take in the rustic details and bold autumn colors of this gorgeous display:
PJ carved cups from apples and filled them with apple cider. Love!
Our hair stylist fashioned that wreath from real berries and flowers.
This shot is 100% candid. No posing, no instructions, just Andrew choosing to be silly and PJ glaring at him. HAHA. 
Set Design: Going Lovely
Hair and Makeup: Tiffany Shinoda